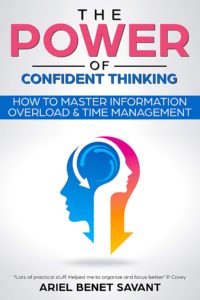 Tired of feeling constantly bombarded by information and digital technology? Do you feel pressured, stressed out, not getting enough accomplished, and exhausted? If any of this sounds familiar check out the Power of Confident Thinking. Inside you will learn the secrets of becoming more organized, logical, and get more accomplished than you can image. Specifically you will learn:
How to prioritize the most important tasks
How to save time by delegating and automating your tasks
How to schedule rest and recovery
How to calm your mind to eliminate stress
How to work more efficiently
How to organize your thoughts
How to create systems, to do lists, and filing methods to help you stay on top of your work
And so much more!! Get your FREE COPY Now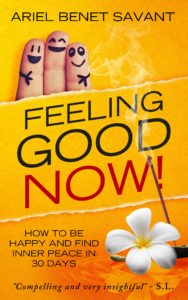 Are you struggling with mood swings, have difficulty managing anger, or find it difficult to be happy? Would you like to be able to find a way to become inspired, enthusiastic, and filled with a sense of purpose? If this sounds familiar this book provides actionable steps to help you learn the following:
How to define happiness for yourself
The importance and power of gratitude
Tips on how to reduce worrying and be more productive
How to discover your passion
How to feel peaceful and reduce anxiety
How to develop a positive outlook in tough times
How to simplify your life and build a better tomorrow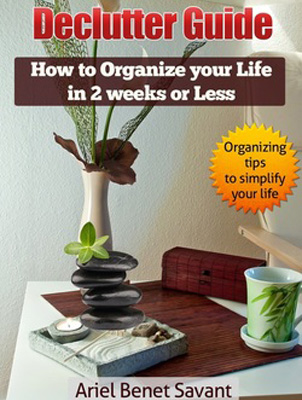 Tired of coming home to a messy house??? Are you sick and tired of losing things such as your phone, keys and other needed items in your OWN HOME?? Has the clutter gotten so bad that you're starting to think there's no way out? Are you tired of cleaning and not getting anywhere? If any of this sounds familiar then the Declutter Guide is for you. Inside you will discover:
Why you clutter and how to break the cycle
Which items to keep and which items you MUST donate or throw away
How to achieve amazing results by working systematically
How to design a plan that is not overwhelming
How to avoid the digital clutter trap which zaps your time and energy
Declutter tips and tricks for every room in your house
How to pay down debt and stop over-committing for life
Learn the top secrets and tips of the most successful minimalists and clutter masters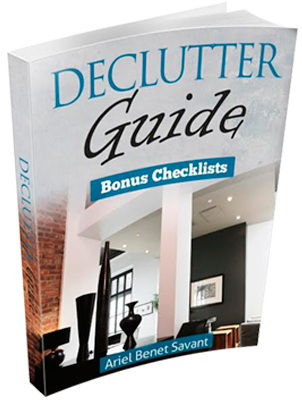 This is the perfect companion guide to the Best selling "Declutter Guide – How to Organize your Life in 2 Weeks or Less". This guide will help you will helpful checklists and tips to break the tasks down into manageable action steps. Perfect for very busy people.
Learn how to quickly keep track of critical information in your home
Finally master the steps to save time at the store
Step by step checklists and so much more...Download your Free copy today!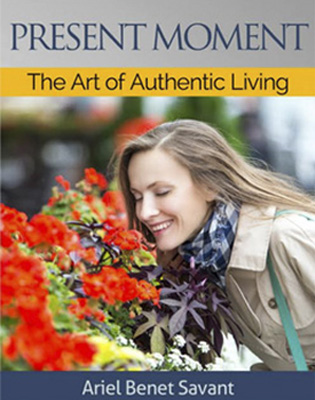 Present Moment - The Art of Authentic Living is the latest release by the author. It's a fast read to discover quick and easy tips to help busy people DAILY to get more in harmony within yourself, release stress, and feel more creative in our technology driven society. Are there times when you don't understand why nothing seems to be going your way? Do you often feel disconnected, abandoned, and out of sync? How do you know if you're living your truest expression? Have you discovered what resonates with the real you? This book has some quick tips on how to feel more connected within, learn to unleash greater possibilities, creativity, gratitude, and joy.
Learn how to go with the flow and get more accomplished
Learn critical steps to let go of the past
Conquer the myth of multi-tasking
Avoid getting wrapped up in the future
Discover the secret benefits of meditation
Awesome guide! I will be using these techniques for years to come 🙂
By sarah m on November 7, 2015
Format: Kindle Edition Verified Purchase
As a self-proclaimed hoarder, I have always needed a bit of help staying organized. When I was younger I could count on my mom to help me go through things, but now that I'm an adult I decided I need to become more self-starting. This guide was exactly what I needed and will be a resource that I continue to refer to as I work through the rest of my house. I skipped around a little from the order the book suggests because my two problem areas in my portion of a shared apartment are my closet and my unpacked boxes. I used to have a larger apartment, and despite having left these items in boxes for 6 months, it's been hard to go through everything! This book finally gave me the push I needed and I used my roomie to help me evaluate my clothes more objectively. I knew that I had certain sentimental attachments to things, but hadn't really considered other reasons or what that may mean about my personality. This book goes through all of that at the beginning and talks about how clutter in your family room versus your bathroom can speak to different psychological states. In some ways, it seems like a "chicken or the egg?"argument where depression, anxiety, etc. may be both causing and caused by clutter, so tackling the clutter can help to break you out of that loop! I know I feel much better after giving away clothing that wasn't fitting well, and I can actually find my favorites easily! I always keep my closet in rainbow order, which sounds highly organized, right? But, since I was holding on to dozens of shirts that I never wore, I still could not find anything easily. I already had most documents and files digital, but I thought about the suggestion to scan and shred for a personal problem.
By Mary Blowers on December 10, 2015
Format: Kindle Edition Verified Purchase
I really like this declutter book. It is a no-nonsense method for organizing your house, seriously,in about 2 weeks. I think if you take the time off work as the authors suggest it would be fairly simple for most people to accomplish this task in two weeks. I especially like the lists, such as a list of things that you may have kept because of personal emotional attachments. You could,for instance, get rid of your grown children's favorite toys from when they were little. They could be given to a friend or family member or to a charity, because oftentimes children's toys are not used to the point of damage.
The method, essentially, breaks down this gargantuan task into manageable sections. If you subdivide your job into portions, it becomes much more reasonable. I plan to do this with my own house in the near future.
By Beran Parry on November 26, 2015
Format: Kindle Edition Verified Purchase
This very helpful and well written book appeared like a life jacket in a stormy sea. I was drowning in clutter! My life was disorganised, inefficient, too chaotic and downright untidy. The book arrived as a present from a close friend who thought I could use the help of a professional guide to getting properly organised. The book has made a tremendous difference to the quality of my life. I can understand why I created and accumulated so much clutter. Once I'd decided tobring order into the chaos, the benefits flow into every aspect of life. It really is a cleansing,healing process and I can't recommend the book highly enough
Basement & Attic Review Week 1Section 3 – Week 2 Your Finances And Your Life This section will help you learn to take control of y
By Amazon Customer on July 8, 2016
Format: Kindle Edition Verified Purchase
Introduction Section 1 – Stuff…It Blows The Life Out Of You!In this section you'll discover the debilitating effects of clutter Why "Stuff" Can Blow The Life From You How Did This Happen To Me?Benefits of Decluttering Clutter in Review Section 2 – Week 1 Your Home & Your Work Space This section will provide a step by step guide to start eliminating clutter Living Spaces Living room/Family Room Kitchen Bathrooms Bedrooms Closets & Drawers Home office/ Desk The Garage, Basement & Attic Review Week 1Section 3 – Week 2 Your Finances And Your Life This section will help you learn to take control of your finances Shred & Ditch the Paper Bill Consolidation Automate Savings & Start-up Bill Pay Commitments Routines Computer Digital Clutter Week 3 Review Section 4 – The Long Haul This final section you'll learn strategies and methods for maintenance Create Central Locations Put Things in Their Place Clean Regularly – Especially the Hot Spots Recycle & Donate Keep Up On Expiration Dates Conclusion The good news is that by learning to declutter your life you can start reaping the rewards such as:1.Increase in productivity 2.Spend less time cleaning and dusting 3.Increased clarity and focus 4.The ability to find things more quickly 4.Become less attached to stuff in general 5.Create more time to do things you enjoy.Who this book is for: Someone that has a hard time keeping their living spaces clean A person who is extremely active and on the go but disorganized A person who feels overwhelmed by their office Someone who cleans but feels they are not making progress Feeling overwhelmed at home and frequently can't find things Feeling embarrassed to have people over due to a messy environment This book is also for anyone who desires to live a purposeful and more organized life with greater intention
© 2016 Jackie Paulson