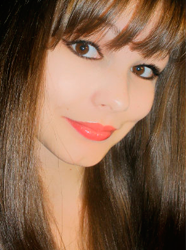 I'm a former Advertising executive, happily married and proud co-owner of a Yorkie named Toby. The journey to becoming an author began while I was working in the corporate world. I found myself spending my downtime writing books and creating mandala drawings. When I'm not writing, my husband and I enjoy spending time working with charitable organizations, hiking, and spending quality time with our family and friends.
I invite you to stay tuned; I have a number of new books coming out in the areas of health, personal growth, and development. You can soon grab copies of eBooks, paperback, and audio.Be sure to sign up for my Personal Growth Newsletter by clicking this link. Thank you for your support. Writing is a journey and I encourage anyone to follow your dreams and never give up.
Privacy: all email addresses are held in the strictest confidence and are not shared with anybody else. Ever. The only emails you will receive will be notifying you of current or upcoming book releases, and you will be given a link to unsubscribe at any time, should you choose.